Raw Rating, JR Discusses Sammartino, UK Only TNA Show, Bret's Knee Surgery, Del Rio Suspended
Raw rating slips slightly:
This week's episode of WWE Raw on the USA Network, drew a 3.56 cable rating with an average viewing audience of 4,810,000 viewers. This is down slightly from the post-Royal Rumble episode.
Hour 1 – 4,863,000 viewers
Hour 2 – 4,857,000 viewers
Hour 3 – 4,711,000 viewers
This is still considered a good number, and the hour breakdowns are showing less fluctuation.
_____________________________________________________________
Jim Ross blogs about Bruno's Hall of Fame induction:
Veteran WWE announcer Jim Ross discussed Bruno Sammartino's Hall of Fame induction in his latest JRSBARBQ.com blog.
"Bruno's career IE body of work will never be replicated in today's marketplace within the genre," says JR. "An eight YEAR run ON TOP in the #1 territory in the world is unfathomable if one gives that accomplishment any serious, intelligent thought. Students of the game 'get it' while squeaky wheel, attention seeking, Keyboard Warriors simply want to be defiant while refusing to acknowledge the career of a man like Bruno. Instead of celebrating a legit legend getting a WWE HOF nod after years of waiting by his long suffering fans and who, just recently, overcame philosophical differences with WWE, many who follow me on Twitter used Bruno's induction announcement as another vehicle to drive ad nauseam the Macho Man HOF questions of the day."
Ross explains:
"I realize that there is a generation gap as it relates to many fans between Bruno and Savage, even though their careers actually overlapped, but these are two separate entities with two, separate agendas. Older fans and fans especially those who had family growing up in the Northeast United States revere Bruno who was considered a "Sports God" to his fans. Bruno was just as big a celebrity as any professional athlete in the NE on any team during the Italian strongman's heyday….and still is to an entire generation of fans.
"I can simply tell you that when I got in the business in 1974 that the goal of virtually every wrestler that I knew was to get booked in WWWF aka WWE and if said wrestler was a villain the ONLY goal was to get your 'run' with Bruno which guaranteed that one would earn big money. A few months run with Sammartino in WWWF would be more money than most wrestlers would make in a year of territory wrestling.
"I recall how happy General Scandar Akbar was to get the WWWF call and leave the Oklahoma territory on occasion to go to the WWWF TV's and destroy some willing souls as Ak prepared for his title challenge against the Living Legend. Unfortunately, Bruno was severely injured against Stan Hansen and the Bruno vs. Akbar rivalry never happened.
"Cowboy Bill Watts career as a legit main eventer was validated by Watts tag teaming with Bruno in the WWWF and Watts subsequent turn on his partner which resulted in Cowboy Bill Watts headlining Madison Square Garden vs. Bruno in only Bill's third year in the business. Bruno liked Bill and they sold out MSG three times versus each other in the 60′s which was unheard of at the time as usually a talent only got 1-2 shots vs Bruno in the Garden.
"It cannot be overstated how big it truly is for Bruno Sammartino to be inducted into the 2013 WWE Hall of Fame which makes this class, even if he was going in solo, the best WWE HOF class ever in my humble opinion and that includes my own class in 2007. I pray for good health so that I can join my Pittsburgh wife and attend the most special of nights, April 6, 2013 when the Steel City's own Bruno Sammartino once again sells out MSG but this time, I'm assuming, he will go on last which is something that the main eventers never did back in the day at MSG.
"The potential projects that Bruno can be involved with in the future with WWE are virtually limitless and his mere presence adds massive credibility to what ever project is being marketed. I hope that I get to work with the Living Legend on something in the future. It would be a great honor, I assure you, for this fan who grew up not seeing Bruno wrestle but instead by reading the monthly, pro wrestling magazines which allowed my imagination to carry me from Westville, Oklahoma to far away arenas thanks to the photos that were utilized and the intriguing copy that accompanied the memorable photos. Bruno Sammartino was to pro wrestling what John Wayne was to western movies…the ultimate hero who always overcame the odds by doing things the old school way."
_____________________________________________________________
TNA launching Backstage Pass show:
TNA Wrestling will be launching a two part UK only show entitled "Backstage Pass" later this month…
UK FANS: February is 'TNA in the UK' month on Challenge TV and sees the launch of a brand new two-part show – TNA Backstage Pass.
Taking you behind the scenes on The Road To Lockdown Tour, the program will be broadcast on Challenge at 11pm on Sunday February 10 and Sunday February 24.
Dominic Wilkins, Scheduling Manager for Challenge, said: "Challenge has been working extremely hard with TNA to find more ways to bring exclusive content to the amazing British fan base.
"Hot on the heels of the incredibly successful TNA Wrestling: British Boot Camp, we are incredibly excited to broadcast Backstage Pass – the first time fans will get to see what goes on behind the scenes on the TNA UK Tour.
"This cements our growing commitment to TNA and British wrestling fans."
February 6 11pm TNA Xplosion
February 10 9pm TNA IMPACT WRESTLING from Manchester (show 2)
February 10 11pm TNA Backstage Pass episode 1
February 13 11pm TNA Xplosion
February 17 9pm TNA IMPACT WRESTLING from London (show 1)
February 20 11pm TNA Xplosion
February 24 9pm TNA IMPACT WRESTLING from London (show 2)
February 24 11pm TNA Backstage Pass episode 2
_____________________________________________________________
Bret Hart knee surgery photo:
WWE Hall of Famer Bret Hart tweeted the following image of his recent knee surgery…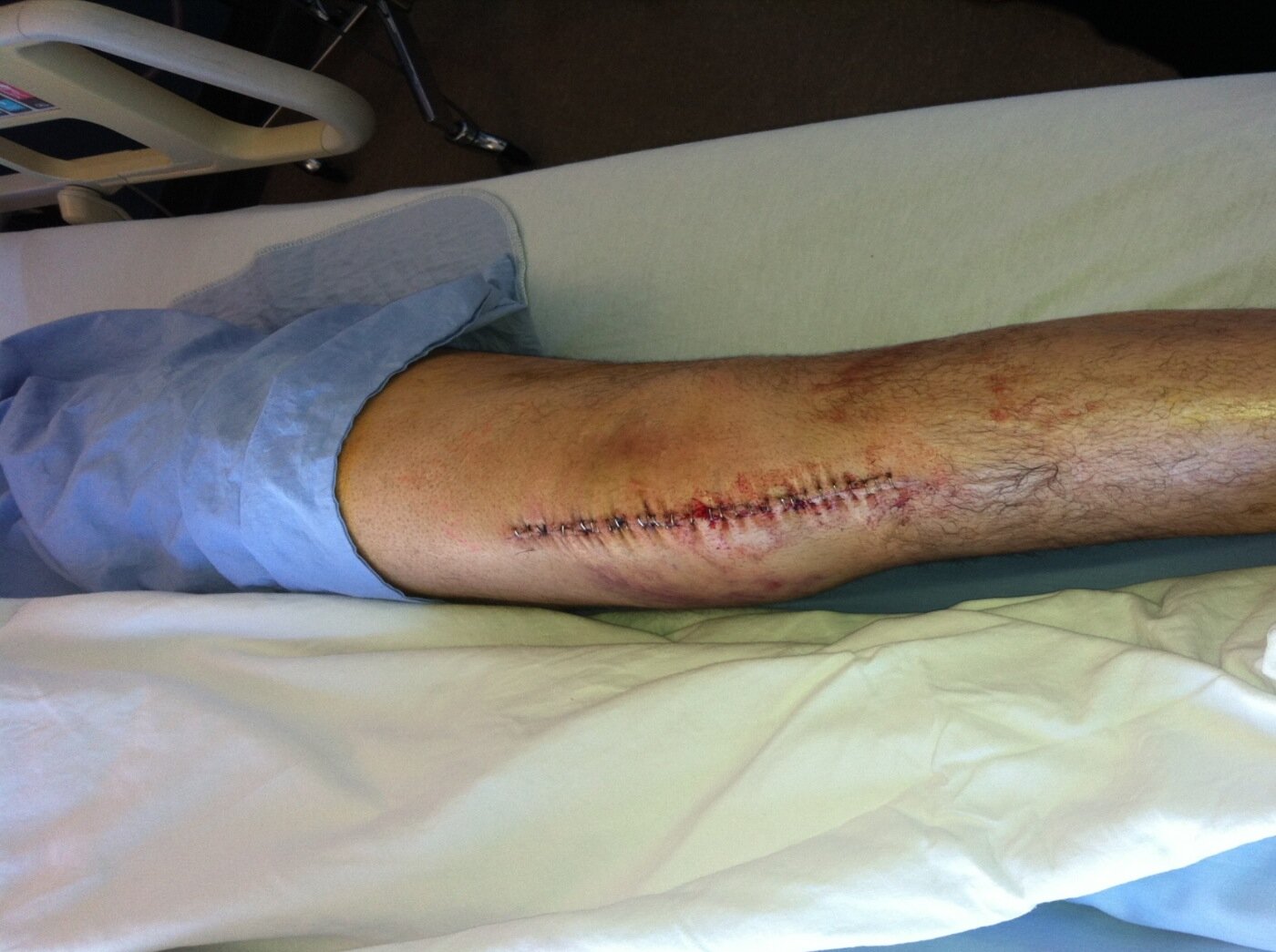 "Finally got a matching set."
_____________________________________________________________
Del Rio storyline suspended:
In furthering the Big Show/ Alberto Del Rio storyline, WWE.com have revealed that Booker T has suspended the Mexican Hero…
"Following the incidents last Friday on SmackDown as well as this week on Raw," Booker T told WWE.com, "it is my duty as GM to suspend Alberto Del Rio. He will not be in action this Friday night and will not be in the building."
The article states:
"While there is no question these latest developments will make a profound impression on this week's edition of the blue brand, one has wonder how it will affect the upcoming World Title Match between Del Rio and The World's Largest No. 1 contender at Elimination Chamber."
Category: Wrestling News | Tags: Bret Hart, Bruno Sammartino