Amazing Red To WWE? TNA Show Returning, Elimination Chamber Match Update, Hoeski In Top 100
Amazing Red snubbed TNA for WWE?:
It's rumored that Amazing Red is headed to WWE after he was pulled from the TNA One Night Only: X-Travaganza PPV taping.
The former X-Division Champion was given a quiet tryout with WWE's head trainer Bill DeMott at WWE's No Way Out 2012 PPV. However WWE were unable to sign the high flyer because of the TNA vs WWE lawsuit.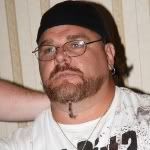 Now that the lawsuit is over WWE would be clear to give Red a contract. Matt Striker is said to be a big proponent of Red's work and Bill DeMott was said to be impressed during his evaluation.
With wrestlers like PAC and El Generico in developmental and Sin Cara, Rey Mysterio, Evan Borne, Tyson Kidd, Daniel Bryan etc on the main roster, we could be closer to a resurgence of an unofficial cruiserweight division.
Triple H was said to be all for the idea of a Cruiserweight only show for the planned network, and although the Network has been stalled it seems they're still after the smaller stars.
_____________________________________________________________
TNA Reaction Returning:
TNA President Dixie Carter announced on Twitter the other day that the TNA Reaction series will be returning as a web show. Reaction originally aired on Spike in 2010, as a post-show for Impact.
Dixie wrote:
"Happy to announce that "ReACTION" will be returning mid-February as an online series on YouTube – more details coming soon to our website!"
Although the company already produces an Impact post-show immediately after impact, this will be a much more highly produced program.
_____________________________________________________________
Confirmed Elimination Chamber match participants:
There was some confusion after last week's SmackDown about who would be taking part in the Elimination Chamber match. It turns out Booker T did not make any decisions, and he was just looking for people to "impress" him. As of last night's Raw Randy Orton and Rey Mysterio are now confirmed participants.
One would assume the likes of Jack Swagger and Mark Henry are also in contention.
_____________________________________________________________
Ryder's song breaks charts:
Zack Ryder's debut single "Hoeski" has broken in to the iTunes top 100 charts.
If you buy the $1.29 track and Tweet a picture of proof, Zack Ryder says he'll follow you on Twitter.
Category: Wrestling News |