Trish Stratus Announced For Hall of Fame, Raw Off Air News, Tyson Injury Photo, Lockdown Poster
WWE inducting Trish Stratus in to Hall of Fame:
The third name officially announced for this year's WWE Hall of Fame is legendary Diva Trish Stratus.
Trish responded on Twitter:
"Thank you @WWEUniverse #stratusfaction comes to @WWE #HOF2013 #honored"
The deal which apparently only took place last week will see Stratus inducted alongside Hardcore legend Mick Foley, and former WWE Champion Bob Backlund. Other rumored inductees included DX and Kamala.
Trish was of course a fundamental character during that later end of the Attitude Era, involved in important storylines with the McMahons. She went on to become one of the best women's wrestlers in WWE history, holding the women's title 7 times.
___________________________________________________________
What happened after Raw?:
Following last night's Raw broadcast it took several minutes to get Mr. McMahon out of the ring, and then John Cena came down to cut a promo. He then said it was Sheamus' birthday and brought him out to sing happy birthday with the fans.
Dolph Ziggler interrupted and ended up being given the Attitude Adjustment, Brogue Kick and was finished off with a cake to the face.
WWE.com are selling Brock Lesnar's attack by claiming Vince suffered a broken pelvis.
___________________________________________________________
Tyson Kidd posts knee photo:
Currently injured WWE star Tyson Kidd Tweeted a photo of his busted knee: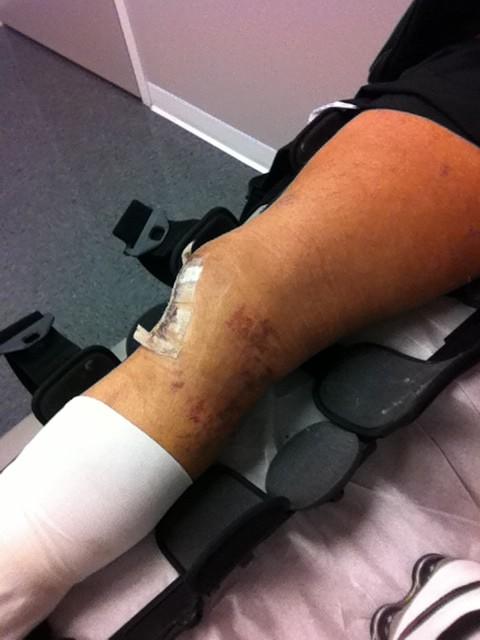 He wrote: "This is what everyone's knee looks like right?"
This is Kidd's first major injury that requires time off.
___________________________________________________________
TNA Lockdown poster:
TNA President Dixie Carter Tweeted the promotional poster for the Lockdown PPV: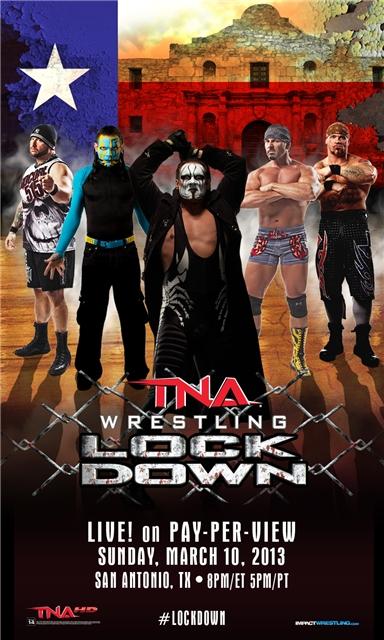 She wrote: "Cannot wait for Lockdown in San Antonio."
Category: Wrestling News | Tags: Trish Stratus